Recent News
June 3, 2021
Patrick J. Boyd was quoted yesterday in The New York Post, in an article by private equity expert Josh Kosman, about the defamation suit brought against former Apollo Global Management CEO Leon Black.
---
May 25, 2021
BLG Office Head Steve Bourtin quoted in the press relating to COVID whistleblowers.
---
April 29, 2021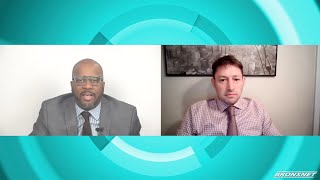 Please see Patrick Boyd's latest tv interview with BronxNet Community Television Community Television about sexual harassment and other allegations against Governor Cuomo.
---
April 23, 2021
Patrick J. Boyd was quoted in the Connecticut Law Tribune this week relating to a recent appellate court whistleblower ruling.
---
April 21, 2023
At BLG we pride ourselves on our unique in-house intake process.
---
April 15, 2021
BLG attorney Stephen Bourtin was quoted on Monday in the Connecticut Law Tribune about the potential for remote jury trials in the future.
---
April 8, 2021
BLG will be donating a percentage of its consultation revenue for the months of March and April to Ridgefield Operation for Animal Rescue - ROAR . ROAR was founded on the principle of providing animals in need with the same love, care and compassion we show our family pets. Mookie, the cat featured in the photo below, was adopted from ROAR several years ago by Firm founder Patrick Boyd's family and is an important part of the clan!
---
March 29, 2021
It was a pleasure working with St. John's University School of Law and Federico Foli - Mindful Leadership Advocate , CEO and founder of Nexxpansion and the Chief Strategy Officer of Axians NA, on the CLE seminar "Severance Agreements, Non-Complete, and Negotiating with New Employers."
---
March 25, 2021
Please see Patrick Boyd's latest tv interview with BronxNet Community Television Community Television about the most recent stimulus plan and its impact on employment law and unemployment benefits.
---
March 23, 2021
Please see here the second part of Lindsey Novak 's article relating to hostile work environments and workplace harassment. In the article, our CT office head Steve Bourtin discusses the legal threshold that must be met in order to have actionable claims.
---
March 12, 2021
Please see the article by Lindsey Novak which quotes BLG attorney Steve Bourtin as an authority on hostile work environment law.
---
January 27, 2021
Patrick J. Boyd moderated a panel last Friday for the New York State Bar Association's Labor & Employment Law Section. The group discussed the risks and benefits of working with the press in employment law cases. Management and plaintiff-side attorneys, an ethics attorney and a reporter participated!
---
January 20, 2021
This week Patrick J. Boyd was interviewed by Daren Jaime of BronxNet Community Television relating to the second stimulus package, returning to work and a new civil rights law.
---
January 15, 2021
For the next two months, consistent with the Firm's monthly donations towards charities, BLG will be contributing a portion of revenue to the David Gregory Labor and Employment Law Scholarship, which was established by family, friends, alumni, and colleagues in Professor Gregory's honor to benefit St. John's Law students who want to practice in the field of labor and employment law.
Professor Gregory served as the Law School's Dorothy Day Professor of Law from in 1982 to 2017, where he founded the Center for Labor and Employment Law with a focus on the importance, and the sanctity, of doing good work in the world. "The Center strives to show students, by engagement and example, that they can be successful practitioners who also give back to their communities", Professor Gregory said early on. Firm founder Patrick J. Boyd worked as Professor Gregory's research assistant for several years in law school, and we are honored to contribute to Professor Gregory's fund. You can learn more about the SJU Center for Labor and Employment Law using the link below.
---
December 15, 2020
We are pleased to announce that ThreeBestRated, an independent business rating site, has selected The Boyd Law Group, PLLC as one of the top three employment law firms in Stamford, CT. ThreeBestRated reviews local businesses across the United States and selects the top three local businesses that are considered the best in each city for specific business categories. They use a 50-point inspection, which includes customer reviews, history, complaints, ratings, satisfaction, trust, cost and more to determine which companies deliver overall excellence in the industry. ThreeBestRated offers its services for free and companies never pay to be listed.
---
December 10, 2020
Please see our most recent blog post about The Affordable Care Act, Justice Barrett and employment law.
---
December 4, 2020
BLG is proud to be a sponsor of the Ann's Place Festival of Trees this holiday season! You can find more information about their virtual event below. Ann's Place is located in Danbury, CT and the organization provides support and resources to patients and families dealing with cancer.
---
November 6, 2020
Congratulations to Patrick J. Boyd for being named to the 2020 New York Metro Super Lawyers list as a labor and employment attorney for the 7th year in a row!
---
October 6, 2020
Yesterday, the New York Post reported on a recent age discrimination case brought by one of BLG's clients against Boyden World Capital, his former employer. Our client, Gray Hollett, was the chief marketing officer at Boyden and faced blatant and hostile ageist remarks from Boyden partners and board members before he was fired. As part of the charge we filed we have included a series of hostile e-mail exchanges a managing director sent Mr. Hollett declaring his ideas as "outdated" and asserting that it was "time [for him] to retire". Our client was fired shortly after reporting his concerns over this conduct to Boyden management.
The Boyd Law Group remains dedicated to protecting the personal and economic interests of employees who were unfairly terminated and/or unlawfully discriminated against. Each and every one of us may face some form of age discrimination at some point in our careers and the outpouring of support for Mr. Hollett in response to the New York Post article and on social media shows that these concerns are resonating and are not isolated. The full article can be found here.
---
October 2, 2020
BLG law clerk Michelle Capobianco participated in a virtual mock interview event hosted by the St. John's University School of Law's Labor and Employment Law Society. In one evening, over 15 attorneys from various law firms, conducted mock interviews and coached law students with an interest in labor and employment law. The event was coordinated by Ms. Capobianco who was acting as Programming Director for the Labor and Employment Law Society. Nicely done team!
---
September 11, 2020
The Boyd Law Group is pleased to announce that Michelle Capobianco has joined the firm as a law clerk. Ms. Capobianco is a third year law student at The St. John's University School of Law with a focus of study in labor and employment law. She is currently the Vice President of the Labor and Employment Law Society and a Senior Staff Member of the New York Real Property Law Journal at St. John's. Welcome Michelle!
---
---