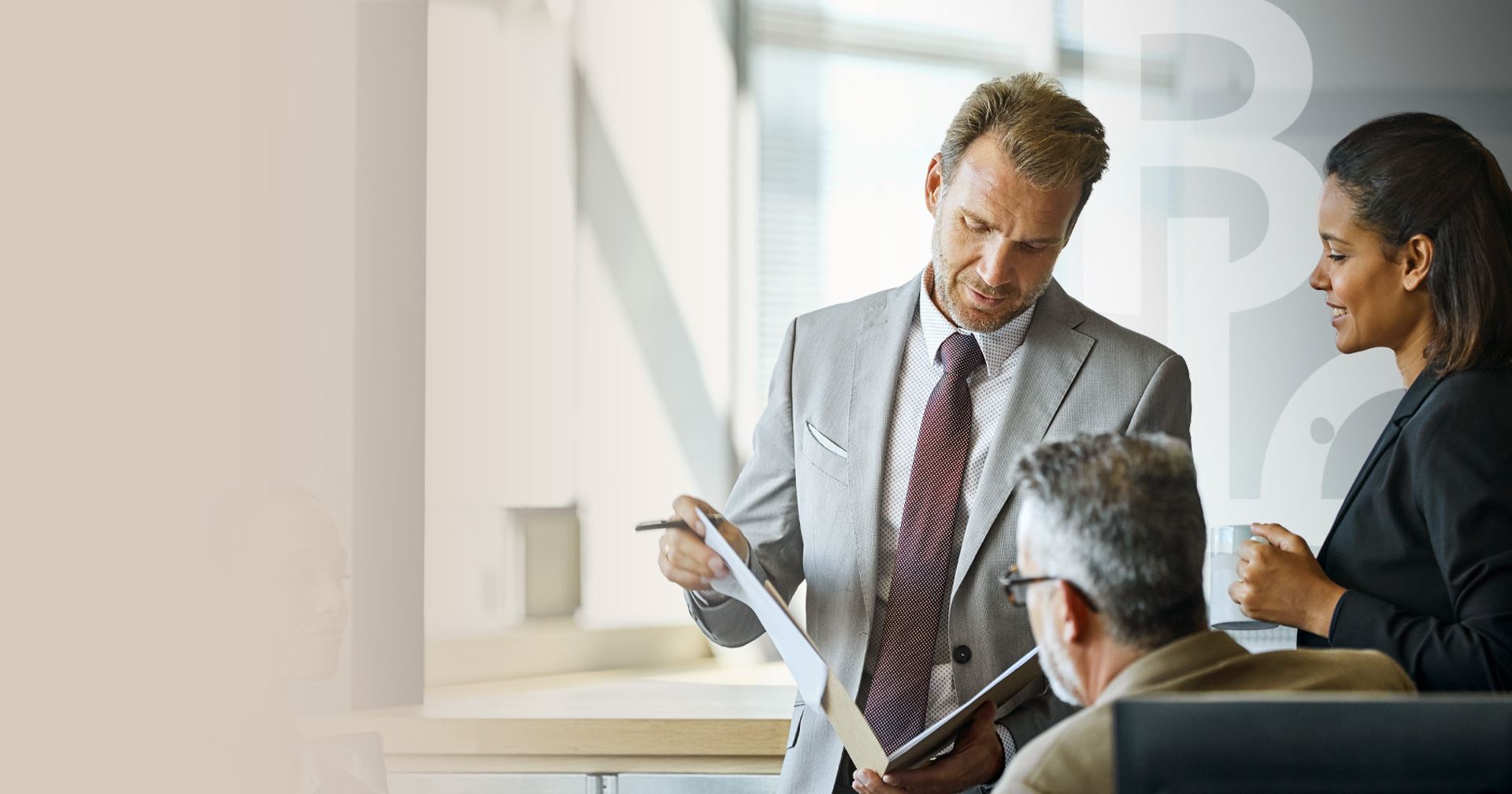 Representation for C-Suite Executives
At any given time Patrick and the team are representing several C-Suite executives with their employment goals and contracts. High-level executives face employment needs that may substantially differ from other employees in the workforce. We are here to help protect you.
Schedule a Free Case Review
NYC C-Suite Executive Lawyers
Employment Law Guidance for Top-Level Executives in New York & Connecticut
At The Boyd Law Group, PLLC, we are especially sensitive to the employment needs and concerns of high-level executives in the workplace. The issues you face can differ substantially from other employees, such as matters connected with employment agreements, severance packages, stock options, IPOs, and more.
Because our firm's main practice area is that of employment law, we are uniquely qualified to address theses issues, to provide skilled negotiation where needed and guidance on matters particular to your employment status. With decades of collective and meaningful experience in the application of local, state, and federal employment law, our attorneys understand what is needed and wanted to ensure your success in the workplace.
Legal Guidance for Our C-Suite Executives
Our firm has created the practice area of "C-Suite" for the services we provide for senior or key executives working at the top of their organizations.
We provide counsel, negotiation, and litigation for C-Suite executives in regards to all employment issues. These can include but are not limited to the following:
Non-compete agreements. These agreements limit your ability to compete within your employer's business area or deal with their clients for a certain time limit upon termination of your employment. As such, they can affect your future career path. They are often the subject of negotiation and litigation.
Non-solicit agreements. These written agreements prohibit you from soliciting your employer's clients or taking certain information about them for a specific time period after your termination. They are often part of executive employment contracts but can also be stand-alone documents.
Perks. These are benefits or compensation that generally recognize the high value of executive positions. As such, they exceed what other employees enjoy. Executive perks can include such benefits as special retirement plans, personal drivers or car allowances, tax and financial planning, country club memberships, deferred equity compensation, travel benefits, and more.
Stock vesting. This refers to shares in the company granted to executives usually through stock options or restricted stock units. In stock options, you earn the right to an option to buy shares granted to you in the past. In restricted stock units, you earn ownership rights when the stock has become fully-vested.
Guaranteed severance / executive parachutes. Guaranteed severance consists of a certain amount of compensation or other benefits owed when you leave employment under certain circumstances. Executive parachutes are types of compensation you are paid should your company be sold or your employment terminated. Parachutes are also sometimes referred to as "change-in-control" benefits.
Change in control/pre-IPO contracts. As mentioned above "change-in-control" benefits are those owed to executives as a consequence of a merger or takeover. Pre-IPO contracts offer discounted shares for employees when a pre-IPO placement occurs with large blocks of stocks sold prior to the company's public exchange listing.
Guaranteed and pro-rata bonus vesting. A pro-rata bonus is based on prorating your bonus based on the time you have actually been employed in your position. For example, in a bonus period that spans January 1 to December 31 in which your employment began on October 1, your prorated bonus would consist of 25 percent of what you would have received if you had been employed for the full bonus period.
C-Suite executive issues can be complex and subject to many and ever-changing regulations. You may need an employment offer containing these points(or lacking them) reviewed by an attorney to ensure that your best interests are protected. At The Boyd Law Group, PLLC, we are experienced at drafting and negotiating these issues, creating the documentation surrounding them, and litigating any disputes in court for our executive clients.
---
Book a complimentary case review with one of our skilled C-Suite executive attorneys in NYC or our Connecticut office by contacting us online or at (800) 481-1467 today.
---

Recognized for Our Work in Employment Law