NYC Sexual Harassment Lawyers
Serving Employees in New York & Connecticut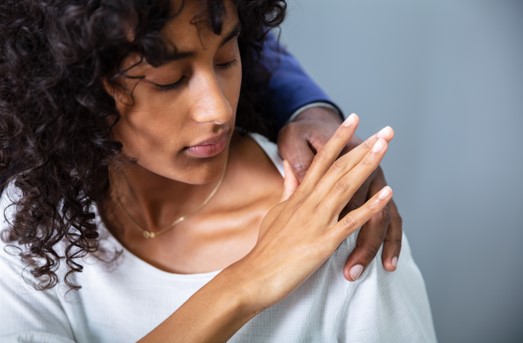 The Boyd Law Group, PLLC represents victims of sexual harassment, sexual assault, and abuse in the workplace regardless of their sexual identity or gender. Sexual harassment laws protect you as an employee and give you the legal right to go to work without fear of being sexually harassed by a supervisor, co-worker, vendor, or client. Often employees who are sexually harassed in the workplace are afraid to report for fear of being fired, demoted, or being subject to other adverse treatment. Our NYC sexual harassment attorneys are here to ensure you are protected from retaliation and unlawful treatment and are committed to protecting and reinforcing your workplace rights through appropriate legal action.
---
If you are being sexually harassed at work, our attorneys can help. Call (800) 481-1467 today to speak with our team of professionals, or schedule a consultation online.
---
On This Page:
What Is Sexual Harassment?
Sexual harassment is a form of gender/sex-based discrimination. It Involves unwelcome conduct that is used as the basis for hiring or other employment decisions, such as promotions, raises, or job assignments, or it creates an intimidating, hostile, or offensive work environment. Harassment is illegal when it is frequent or severe, creates a hostile work environment, or when it results in an adverse employment decision directed at the employee.
How to Recognize Sexual Harassment in the Workplace
Any person can be sexually harassed, regardless of gender, sexual orientation, or their position in the company. Any inappropriate sexual gestures or words that create an offensive, intimidating, or hostile environment qualifies as sexual harassment, even if not directed at a specific person.
Some examples of sexual harassment include:
Sexually offensive remarks or jokes;
Unwanted or unnecessary touching or groping;
Coerced sexual acts;
Requests for sexual favors, or favors of a sexually-suggestive nature;
Displaying pornographic images;
Comments (complimentary or derogatory) about a person's gender or sexual preferences;
Sexual, obscene, or indecent gestures or pantomimes of sex acts;
Making repeated, unwelcome advances;
Remarking on another person's sexual attractiveness (or lack thereof);
Making improper references to one's own sexual attributes;
Touching oneself in a sexual way in front of another person;
Inappropriate propositions.
The commission of one offensive incident has been proven to be enough to legally constitute sexual harassment. Generally, under federal law, employers are liable for sexual harassment when they had prior knowledge of the wrongdoing but failed to correct it. Under New York City and State laws, employees who are owners, supervisors, and managers are individually liable if they create or condone sexual harassment or a hostile work environment.
---
Have you been subjected to sexual harassment while on the job? Reach out to The Boyd Law Group, PLLC to book a free case review online or by phoning a team member at (800) 481-1467.
---
Types of Sexual Harassment in the Workplace
The law distinguishes two types of sexual harassment: quid pro quo and hostile work environment. Quid pro quo exists when an employee feels he or she must go along with the harassment in exchange for a promotion, salary increase, not being fired, not getting a pay decrease, or not being demoted.
Quid Pro Quo
Quid pro quo essentially means "this for that." Quid pro quo sexual harassment is not an acceptable or legal workplace practice. Persons cannot be told, for instance, that they would be more likely to be promoted if they granted their immediate superior sexual favors. Conversely, if an employee rejects sexual advances from a boss or superior and suddenly loses his or her job or is demoted, they have possibly suffered from sexual harassment.
Hostile Work Environment
A hostile work environment is created when the speech or conduct of supervisors, co-workers, clients, customers, owners, or anyone else in the environment is sexually unsavory, derogatory, or hostile to the point where it interferes with your ability to do your job. These type of speech or conduct, when ongoing and/or pervasive is also the basis of creating an offensive or intimidating environment. In such hostile environments, both the victim and the harasser can be either a woman or a man and both can be the same sex.
---
To schedule a fully confidential, no-obligation review of your case, please fill out our contact form or call (800) 481-1467today.
---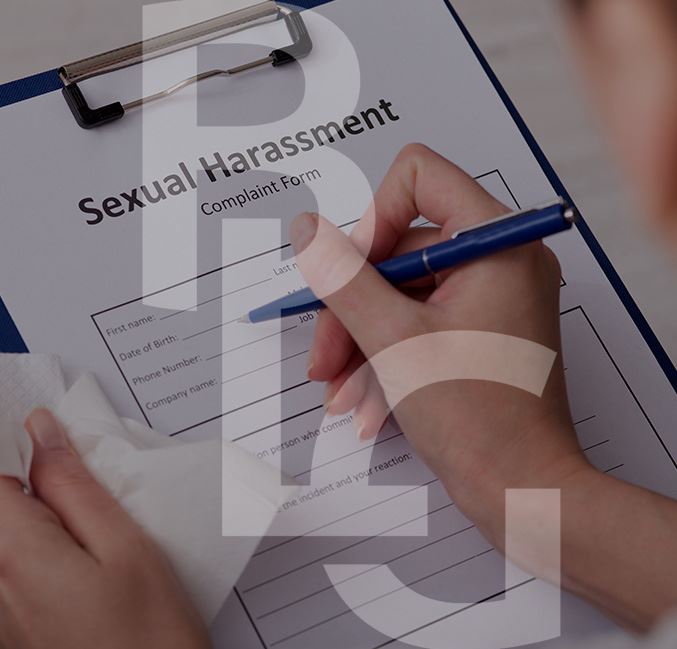 Sexual harassment is prohibited by Title VII of the 1964 federal Civil Rights Act, New York State Human Rights Law, and New York City Administrative Code. Such laws also protect against harassment based on gender identity or transgender status.
As an employee or other person suffering sexual harassment, one of the first steps you should take is to follow your employer's guidelines for reporting it. The law prohibits any retaliation against you for reporting incidents of sexual harassment. A complaint needs to filed with the Equal Employment Opportunity Commission (EEOC) before 300 days have elapsed after the last incident. Conferring with an attorney before making such a complaint can be beneficial.
Federal Law
The federal law governing sexual harassment is Title VII of the Civil Rights Act of 1964. The act governs workplaces and other public areas. A claim for sexual harassment in the workplace can also be filed with the Equal Employment Opportunity Commission (EEOC) if the activity occurs in a place with more than 15 employees and the claim can later be filed in court.
New York State / City Law
The State of New York and also the City of New York have their own regulations which can apply to companies that have as few as two employees. The state law is embodied in the New York State Human Rights Law (HRL) and New York State Labor Law. New York State Labor Law requires all employers to adopt a sexual harassment policy that includes a complaint form for employees to report alleged incidents of sexual harassment.
Connecticut Law
The Connecticut Fair Employment Practices Act (CFEPA) prohibits sexual harassment of employees and interns (CT Gen. Stat. Sec. 46a-60). The Act applies to employers of three or more persons. However, all employers, regardless of size, are prohibited from discrimination or harassment of unpaid interns.
If you are or have been a victim of sexual harassment or are or have been retaliated against for reporting unlawful sexual harassment, we highly recommend that you speak to an experienced NYC workplace sexual harassment attorney. The Boyd Law Firm PLLC is prepared to protect your rights.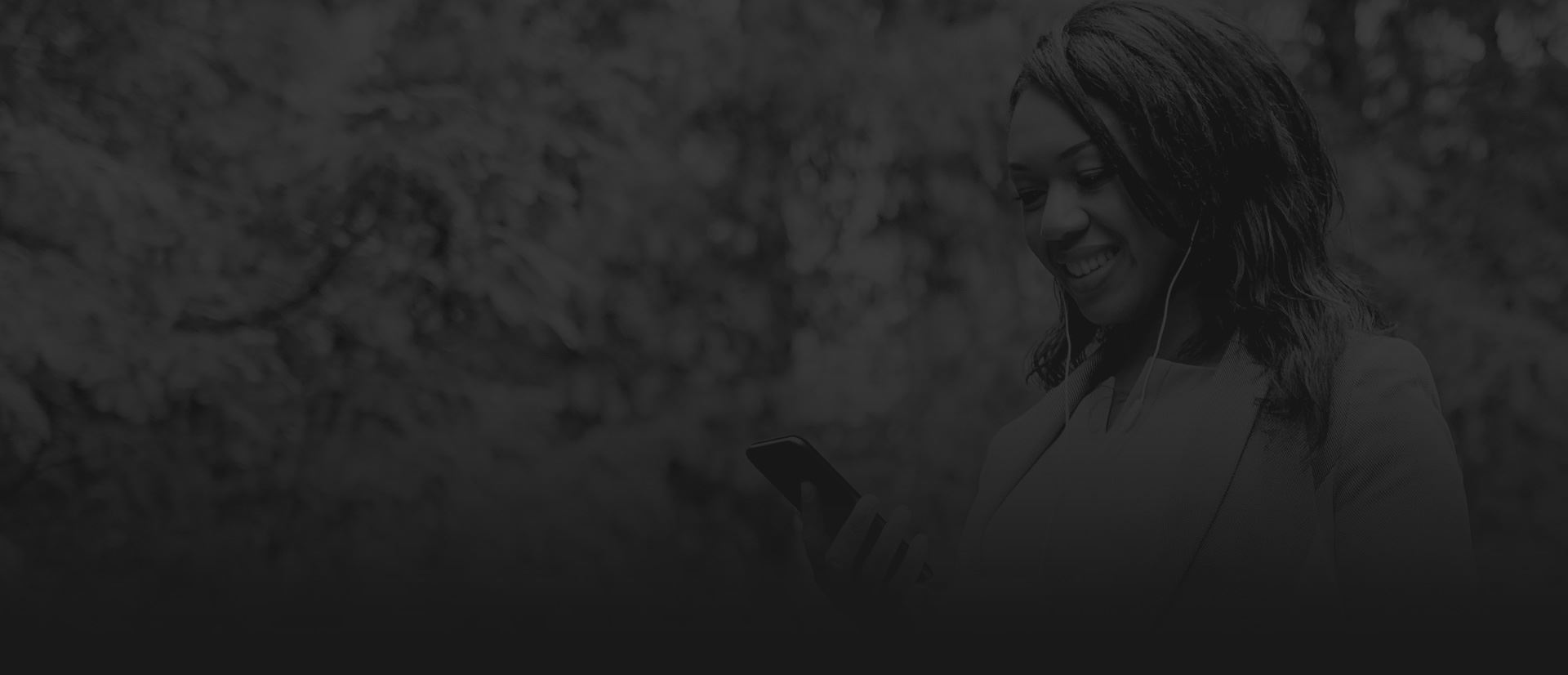 A Personal Approach Paired With Fierce Representation
I would highly recommend The Boyd Law Group!

- From A Marketing Executive With Issues Relating To Pregnancy Leave

"I would highly recommend The Boyd Law Group! They were easy to work with, empathetic, professional, and extremely responsive throughout the whole process. I always felt like I was in great hands, and I'm very happy with the results."

I had a great experience working with Boyd Law Group.

- From A Start Up Company Editor BLG Assisted With Severance Negotiations

"I had a great experience working with Boyd Law Group. The team was incredibly knowledgeable, professional, and responsive throughout the entire process. They took the time to listen to my concerns, were interested in my motivations and what a 'good outcome' would like to me, managed my expectations accordingly, and provided clear and concise guidance. I felt confident and supported throughout my legal matter, and I am grateful for their expertise and attention to detail. I would highly recommend Boyd Law Group to anyone in need of an employment lawyer."

I am forever grateful that they were referred to me!

- From A Female Executive BLG Assisted With Severance Negotiations

"Patrick Boyd and the entire BLG team exemplified professionalism as well as compassion. They provided concise counsel. Their knowledge and expertise also helped me to successfully navigate through the most tumultuous period in my career. I am forever grateful that they were referred to me!"

I am extremely pleased with the results that were achieved!

- From A Senior Executive Represented In A Series Of Negotiations For His Employment Contract

"I have worked with The Boyd Law Group since 2015 and am a very satisfied client. Every aspect has been exemplary. Patrick's legal knowledge, business acumen, personalized approach and staff. I am extremely pleased with the results that were achieved."

Patrick & his team helped me during an extremely difficult time.

"He exceeded my expectations with not only the outcome of my case but his close attention to detail and constant communication. Best in the business."

- From A Start-up Female Executive With A Sexual Harassment Case Take the Worry Out of Your Work With The Boyd Law Group
Start With a Free Case Review